Mining activity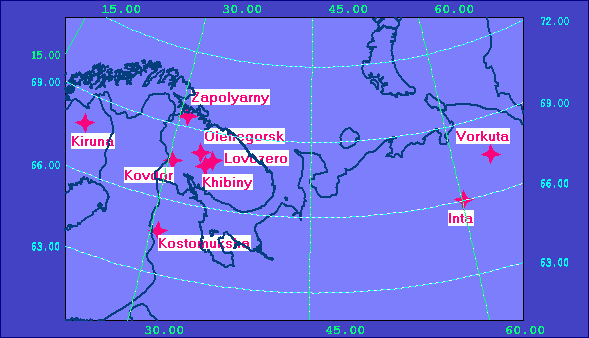 Kola Peninsula and adjacent areas contain many mines where industrial explosions are carried out. They are shown in the map. Our seismic stations often register explosions from Zapolyarny, Kovdor, Olenegorsk, Khibiny Massif (Murmansk region), Kostomuksha (Kareliya), Kiruna (Sveden).
Mines Karnasurt and Umbozero situated in Lovozero Massif don't carry out significant explosions but intensive mining-induced seismicity is observed here.
During Amderma station operation it registered a lot of very similar seismic events from Inta and Vorkuta areas, probably mining explosions. Our stations on Kola Peninsula don't feel such events.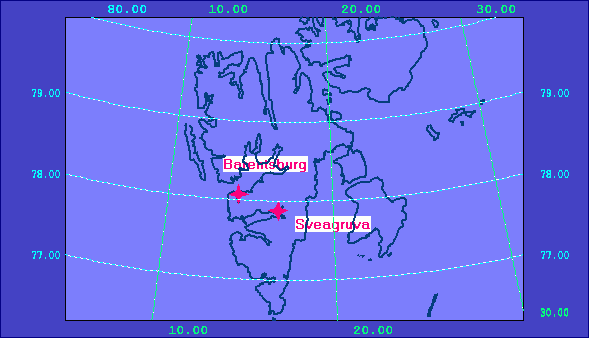 There is a coal mine near the settlement of Barentsburg and Norvegian mines in the settlement of Sveagruva in Spistbergen. KB GS RAS fulfill observations of induced seismicity there.
Shapes of recordings, spectra and ratios of P and S amplitudes vary significantly for different kinds of explosions. It gives a basis for working out criteria of earthquake-explosion discrimination.
In addition to mining explosions, sometimes explosions occure in different place. They could be connected with construction, road construction and military activity.